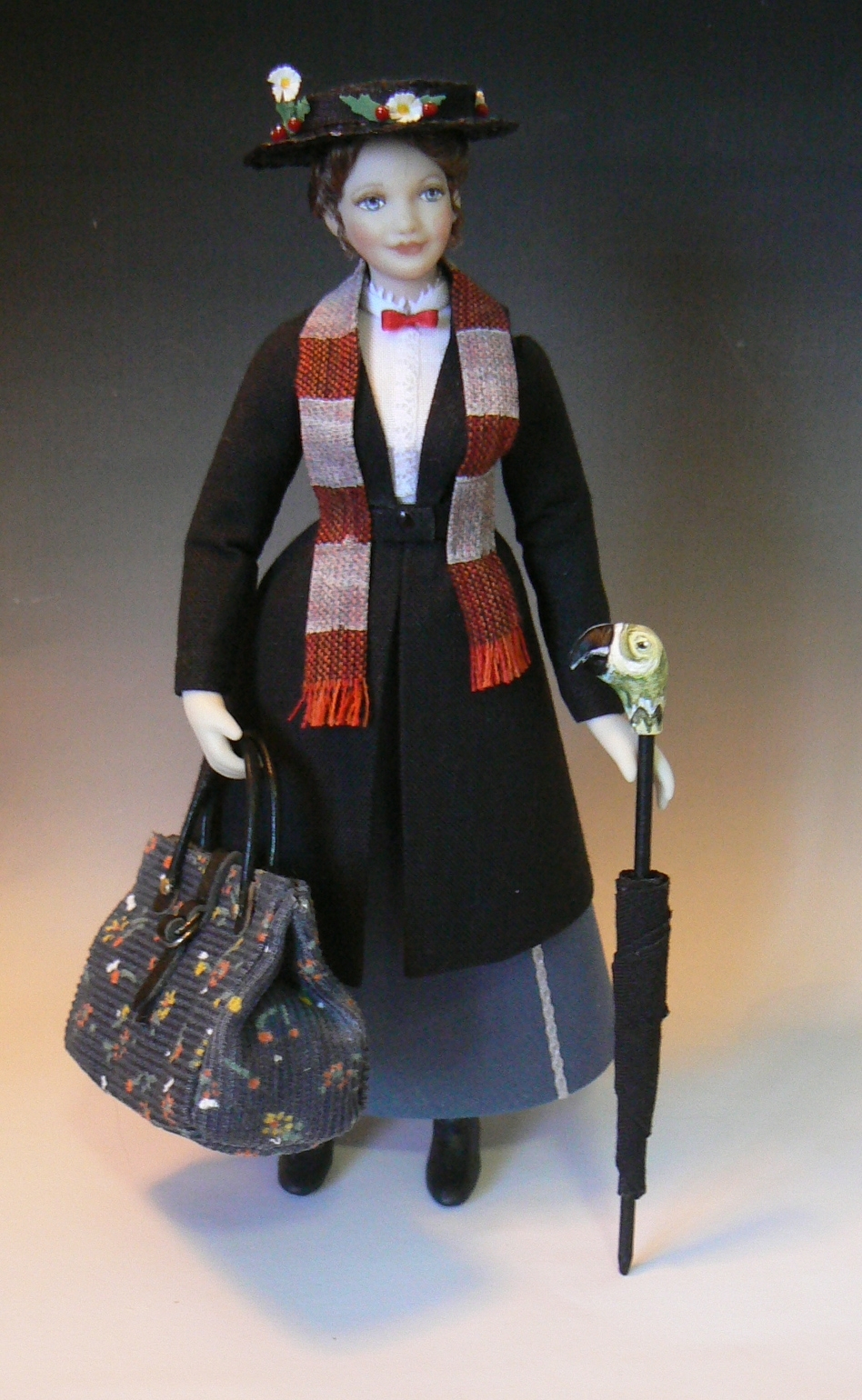 "Wind's in the east, mist comin' in, like something is brewin'... about to begin. Can't put my finger on what lies in store. But I feel what's to happen, all happened before "
Have you ever wondered where Mary Poppins went after she left Jane and Michael Banks' house on the west winds? Well...I happen to know that she is on her way to live with Charlotte and Christopher in the my "Painted Lady" at 40 Birch Tree Lane!
Mary Poppins is my favorite childhood (and adulthood) movie. I didn't know it at the time but its
Debbie Dixon-Paver's
favorite movie too! We've both seen the stage production and own Mary Poppins souvenirs. I bought a miniature parrot umbrella and just out of curiosity asked her if she had ever made a Mary Poppins doll and as luck would have it, she was in the process of making one on her worktable! The doll became my motivation for cutting a hole in the roof of the Painted Lady, after all its Mary Poppins for goodness sakes. I was too excited to wait on her to arrive to share my news, so I'm posting pictures from Debbie until she "blows" in.